Nestled in the stunning landscapes of Nevada, Reno and Las Vegas are two vibrant cities that offer a unique blend of entertainment, culture, and natural beauty. Reno, known as the "Biggest Little City in the World," is famous for its lively downtown area, bustling casinos, and proximity to stunning Lake Tahoe. On the other hand, Las Vegas, the "Entertainment Capital of the World," is renowned for its extravagant resorts, world-class entertainment, and vibrant nightlife. But how far apart are these two cities, and what are the best ways to travel between them? Let's find out!
Driving Distance and Time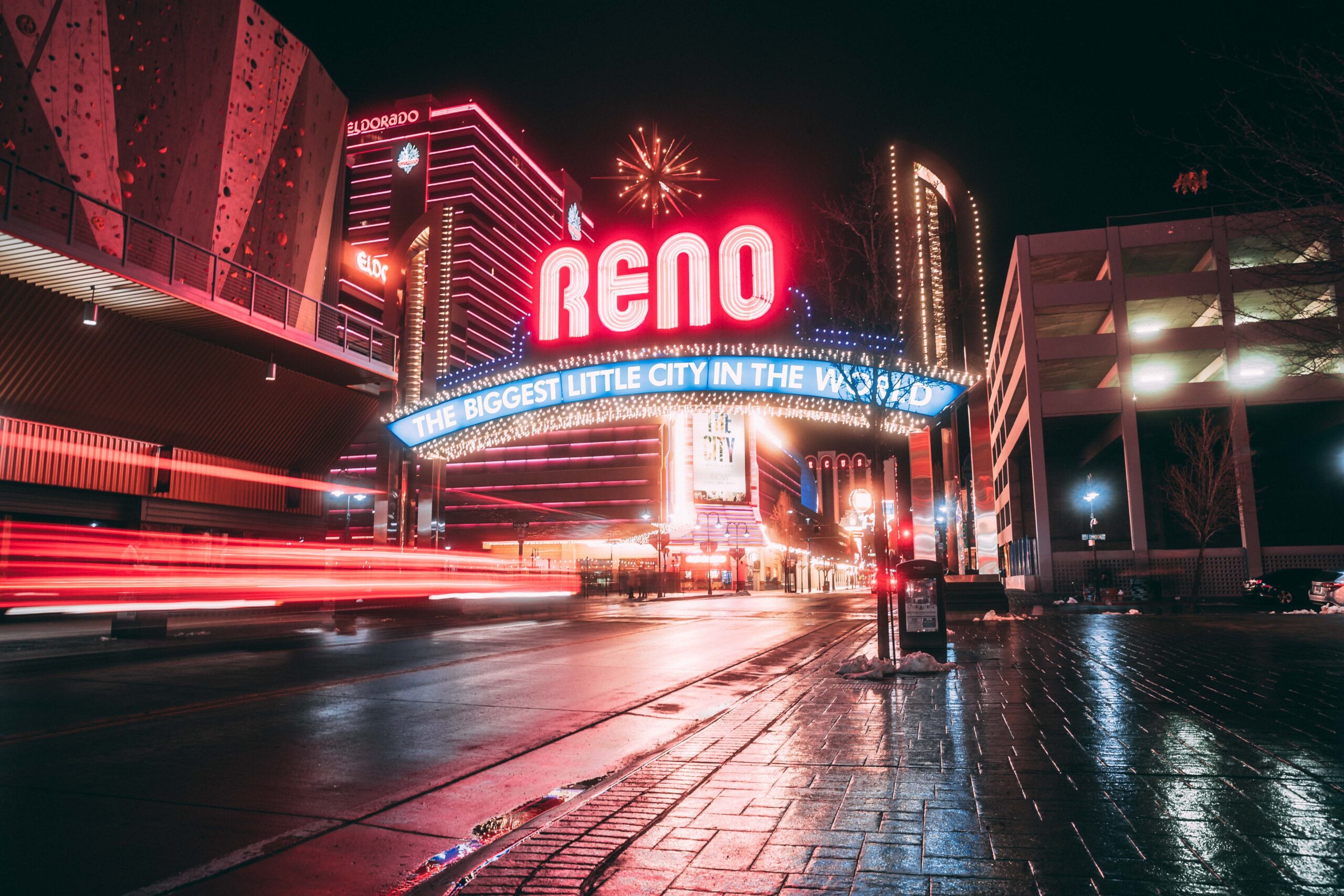 If you're up for a road trip, the drive from Reno to Las Vegas or vice versa can be a memorable experience. The distance between Reno and Las Vegas is approximately 440 miles, depending on the route you take. Taking the most direct route via I-80 E and US-95 S, the driving time is typically around 7 hours. However, keep in mind that travel time may vary due to factors such as traffic conditions and your preferred stops along the way.
Flight Options
For those who prefer a quicker mode of transportation, flying between Reno and Las Vegas is an excellent option. Both cities are served by major airlines, offering numerous daily flights. The flight time between Reno-Tahoe International Airport (RNO) and McCarran International Airport (LAS) is approximately 1 hour. Several airlines, including Allegiant Air, provide direct flights between the two cities, making it convenient and efficient to travel by air.
Exploring Reno and Las Vegas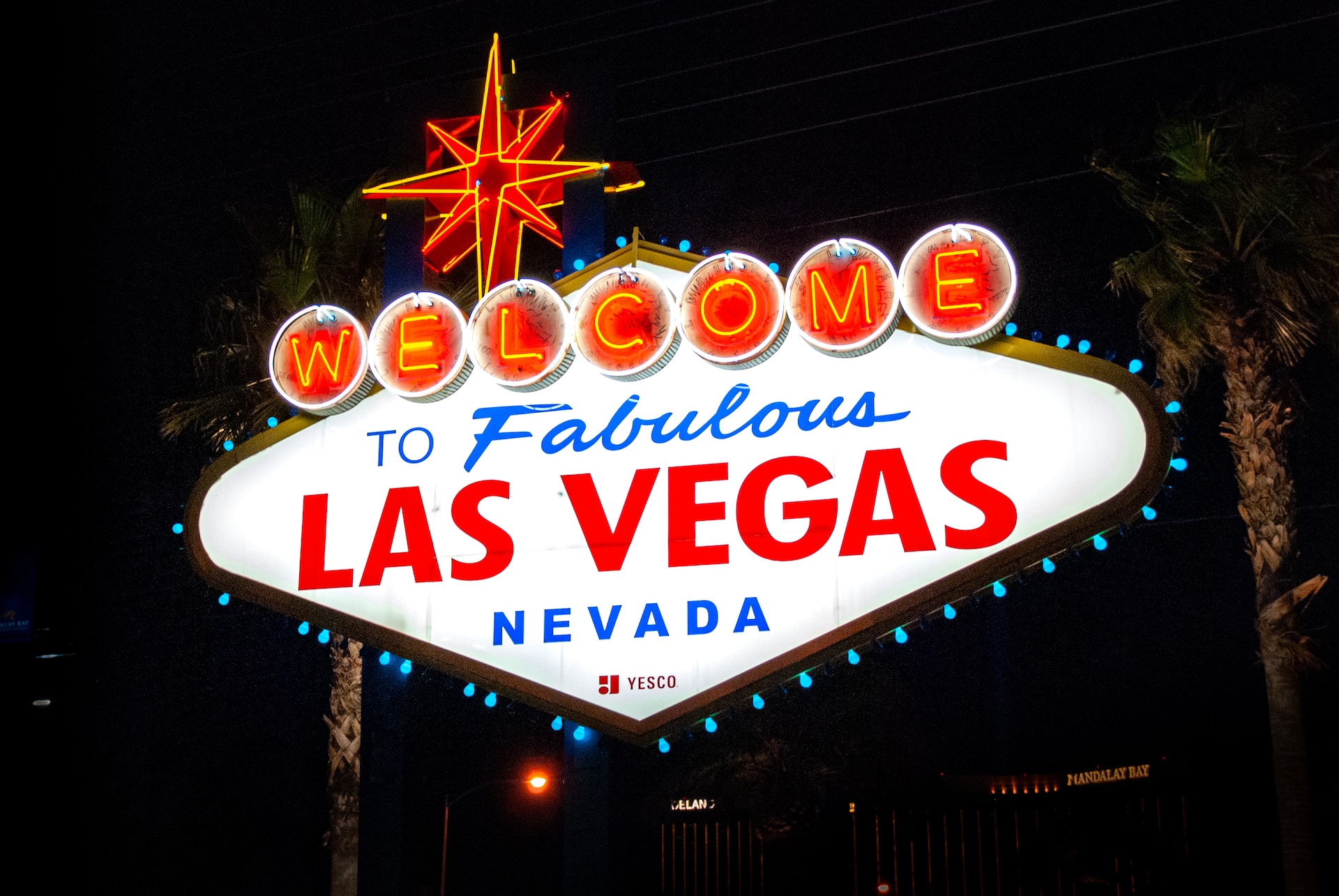 Before embarking on your journey, it's essential to familiarize yourself with the unique characteristics of each city. Reno, with its lively downtown area, is a hub of entertainment, dining, and cultural experiences. Explore the vibrant casinos, catch a live show, or indulge in the city's renowned dining scene. Additionally, Reno's close proximity to the picturesque Lake Tahoe offers opportunities for outdoor activities like hiking, skiing, and boating.
Las Vegas, on the other hand, is a city that needs no introduction. From the iconic Las Vegas Strip, featuring luxurious resorts, dazzling shows, and world-class dining, to the vibrant Fremont Street Experience, Las Vegas offers a never-ending array of entertainment options. Whether you're a fan of gambling, live performances, fine dining, or simply soaking up the lively atmosphere, Las Vegas has something for everyone.
Attractions and Highlights
During your stay in Reno, be sure to explore attractions such as the National Automobile Museum, Nevada Museum of Art, and the Midtown District, which is home to an eclectic mix of shops, restaurants, and art galleries. Don't miss the chance to visit Lake Tahoe, just a short drive away, where you can marvel at the crystal-clear waters and breathtaking mountain views.
In Las Vegas, the list of must-visit attractions is virtually endless. From marveling at the grandeur of the Bellagio Fountains and the replica of the Eiffel Tower at Paris Las Vegas to enjoying the thrilling rides atop the Stratosphere Tower, there's no shortage of iconic sights. For a break from the bustling Strip, consider visiting the scenic Red Rock Canyon National Conservation Area or taking a day trip to the awe-inspiring Grand Canyon.
Scenic Road Trip
If you choose to embark on a road trip between Reno and Las Vegas, you'll have the opportunity to witness Nevada's breathtaking landscapes. The drive takes you through the vast desert, with awe-inspiring views of the surrounding mountains and valleys. Along the way, consider making stops in towns like Tonopah, which offers glimpses into the state's rich mining history, or explore the quirky art installations at the Goldwell Open Air Museum.
Interesting Stops Along the Way
If you're seeking adventure and want to break up your journey, several intriguing attractions are worth exploring. Death Valley National Park, known for its unique geological formations and extreme temperatures, is an otherworldly destination just a short detour from the main route. Additionally, the town of Beatty is an excellent place to refuel and learn about the area's mining heritage.
Nevada's Hidden Gems
Beyond Reno and Las Vegas, Nevada is home to numerous hidden gems waiting to be discovered. Consider extending your trip to explore the stunning landscapes of Lake Tahoe, where you can enjoy water sports, hiking trails, and panoramic vistas. Don't miss the opportunity to visit the charming town of Genoa or indulge in the natural hot springs of the Ruby Mountains. Nevada truly offers a wide range of experiences for travelers of all interests.
The distance between Reno and Las Vegas may seem significant, but it also presents an opportunity to explore the diverse attractions and landscapes of Nevada. Whether you choose to embark on a road trip, discovering hidden gems along the way, or opt for a quick flight, both cities have their own unique appeal. From the glitz and glamour of Las Vegas to the vibrant downtown scene of Reno and the stunning natural beauty of Lake Tahoe, there's no shortage of unforgettable experiences waiting for you. So why wait! Plan your journey today and book your car with Advantage Car Rental and prepare to immerse yourself in the wonders of Nevada!
Bullet Point Summary:
The driving distance between Reno and Las Vegas is approximately 440 miles.

The drive typically takes around 7 hours, but travel time may vary depending on traffic and stops along the way.

Flying between Reno and Las Vegas is a convenient option, with a flight time of approximately 1 hour.

Reno offers lively downtown entertainment, proximity to Lake Tahoe, and a thriving dining scene.

Las Vegas is renowned for its iconic Las Vegas Strip, extravagant resorts, and endless entertainment options.

Must-visit attractions in Reno include the National Automobile Museum, Nevada Museum of Art, and Lake Tahoe.

Las Vegas attractions range from the Bellagio Fountains to the Stratosphere Tower and the Grand Canyon.

The scenic road trip between Reno and Las Vegas offers breathtaking desert landscapes and unique stops like Tonopah and the Goldwell Open Air Museum.

Don't miss the opportunity to explore Death Valley National Park and the town of Beatty along the way.

Extend your trip to discover Nevada's hidden gems like Lake Tahoe, Genoa, and the Ruby Mountains.